About EUROPAN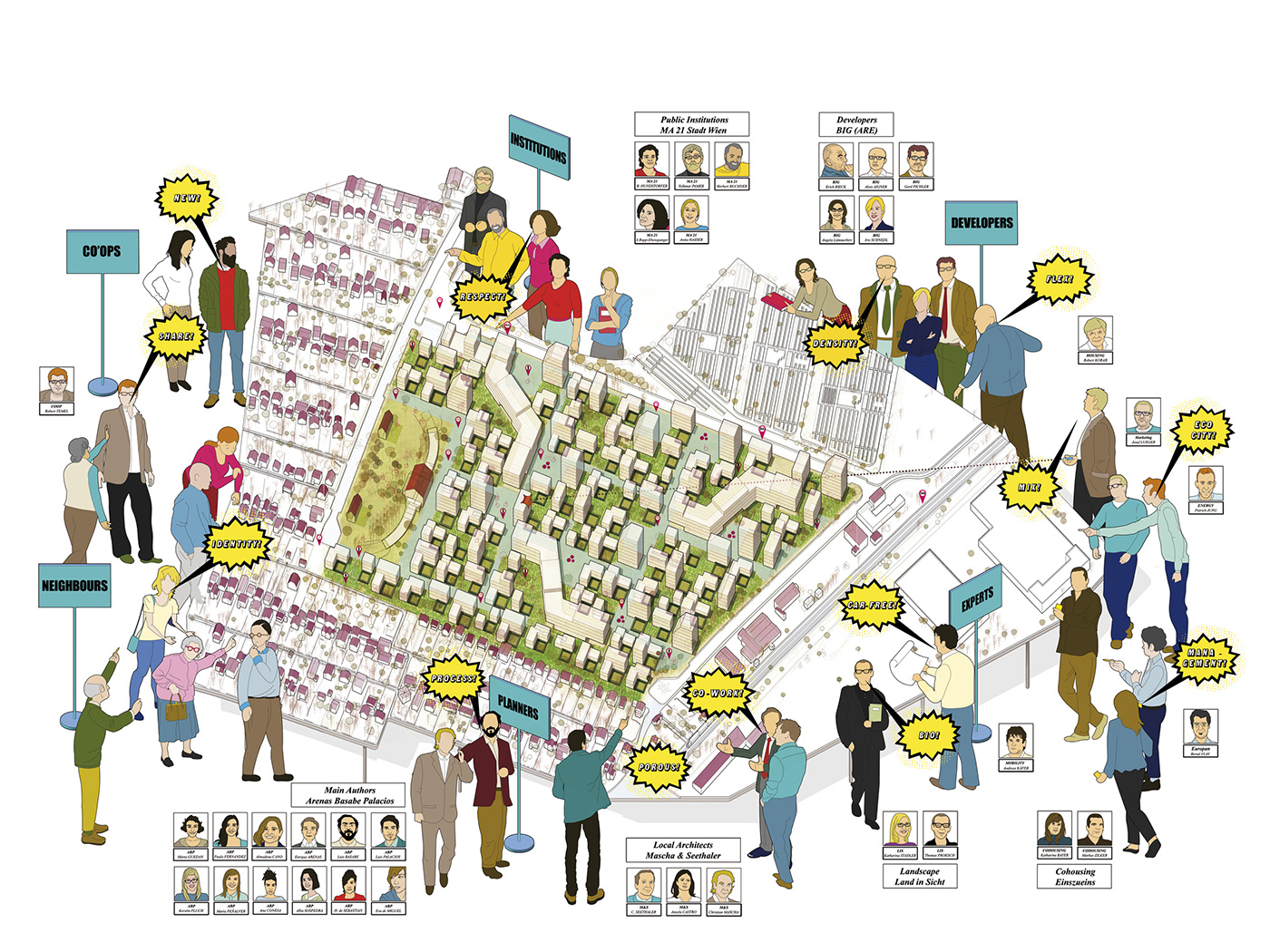 Graphic © Arenas Basabes Palacios
Platform for innovative site development
EUROPAN is the world's largest ideas competition for innovative urbanism and architecture with a subsequent implementation process. EUROPAN cooperates with selected European municipalities and developers.
The framework is an open competition procedure, which is held every two years since 1989, for young international architects and urban planners under the age of 40. As a EUROPAN location partner, you contribute with a competition site for which the most committed architectural teams in Europe develop projects.


Partner in the network of the european planning culture
EUROPAN initiates pilot projects with a specifically designed process that demonstrates ground-breaking quality control strategies. With a competent and committed overall process - from preparation to implementation - EUROPAN's site-partners establish themselves as key players in the competence network of the European planning culture.


Know how
The EUROPAN site partners benefit from more than 20 years of practical experience in supporting innovative development processes. The potentials of the local development areas are explored through EUROPAN's long-standing international exchange and knowledge transfer with new, often surprising perspectives. As a EUROPAN site-partner, you will gain new insights for your future actions.


Trendsetting strategies
The best teams of young architects in Europe develop strategies for sustainable and innovative architecture. The Europe-wide open procedure underlines EUROPAN's ambition to respond to the local challenges of the competition sites with projects that correspond to the international state of knowledge. In evaluating the projects, an international jury cooperates with a local commission of experts.


EUROPAN Austria
EUROPAN Austria is one of the founding members of the organisation EUROPAN, a competence network for architecture & urbanism. It was established in 1989 and is supported by 13 nations. At the national level Europan Austria manages the jointly composed European programme and acts as a local guarantor for developing new solutions and connecting pilot projects with decision-makers.
Europan Austria board: Bernd Vlay (President), Alexandra Würz-Stalder (Vice President), Agalée Degros, Iris Kaltenegger, Bart Lootsma, Claudia Nutz, Andreas Tropper, Bertram Werle.